Pacific Group - A WORKPLACE INSPIRING HOLISTIC GROWTH AND PROFICIENT LEARNING
Pacific Group of Companies bringing a revolution to the world of outsourcing through services and solutions deep-rooted in our values. We are an organization with a steady growth graph having a strong belief in being innovative along with paying equal respect to people and culture.
'PACIFIC GROUP'- A WORKPLACE WHERE YOU CAN
Our beliefs are the heart, soul and identity of our ever evolving and living entity. They shape the heritage of our organization & signify the goodwill we carry. We live the core values through individual behaviors. They serve as the foundation for every action taken towards growth and development of all.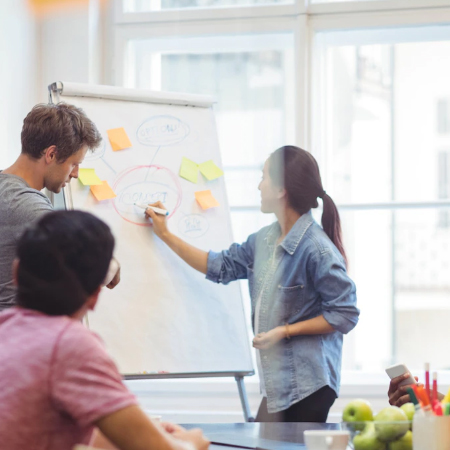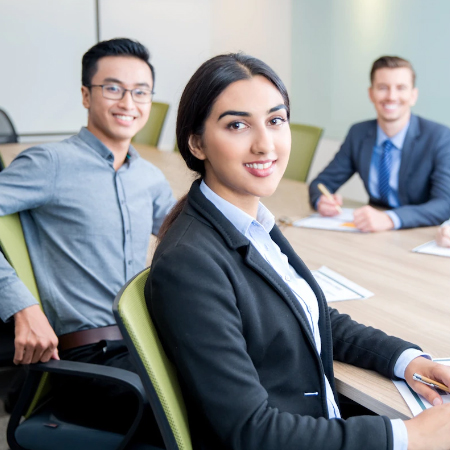 Years of Industry Experience
Subscribe to Newsletter
From ideas to insights, get our monthly updates straight in your inbox.
Subscribe to our Monthly Newsletter now.
Address
Megha House, Opp. Vodafone House, S.G Highway, Ahmedabad
Client's Testimonials
We're very happy with the service PABS provides to us. For smaller businesses like ours, it makes sense to outsource the bookkeeping. It frees up resources so we can focus on what we do best. In particular, the expert reconciliation work PABS performed on our factored receivables has saved us countless time and effort; and helped us recover more than $10,000 from the factor company. Using PABS has been one of the better business decisions we've ever made, and we would recommend them to anyone.

I am using PABS for over a year now and I can say they are a service provider with a difference. And I say this because they have helped me increase my revenue unlike other outsourcing companies that are focused on providing cheap labor. I was never providing bookkeeping services till the time I got in contact with PABS. Their professional team and excellent domain expertise with several industries has helped me offer tailor made accounting solution and services to my clients. Working with PABS has also resulted in significant cost saving and increased margin for my business. But that is not the only reason why I am expanding my work with them – as I said they are directly impacting my top line and I am more confident to go to my network and sell a lot more. We have made a tangible growth in our Bookkeeping and Tax services in terms of revenue, cost savings and timeliness. I would define PABS as a true partner to my business without having to share the profits with them.

I met Nathan Whitaker at a PABS networking event. PABS is now a vital part of my business. The onboarding process was supportive and well organized. I was introduced to an accounting team that has helped me every step of the way with ongoing support. As a small business owner, I thought I could handle the books myself. However, after one year in business I found myself needing help cleaning up the mess I made. PABS got my books up to date for taxes and provided necessary documents needed for my PPP loan. I am so grateful to have been introduced to PABS and the professional, kind, supportive people who have helped me grow in my knowledge as a business owner. I would highly recommend PABS to any business owner, existing or new, large or small, they can help. My experience with PABS has been an important one. My PABS team made it easy to trust that they have my best interest at heart and communication and follow up are on point. Michelle Santos Agency Owner of The Carvalho Agency.

"We outsourced the complete responsibility for our accounting to PABS. The internal control that PABS has brought into our business is impeccable and applied consistently by PABS. Be it the verification of daily cash deposit for each and every location or return parts tracking and management, PABS takes care of everything. We have been working with PABS Team since 2018, I highly recommend using them for your accounting needs."

Thanks to Pacific Accounting & Business Services, I can breeze through Tax Season with a lot less anxiety and pressure. Knowing Nathan has my back during this crazy period as last minute requests and catch up work piles up makes my life a lot easier. Their team is professional and knows every aspect of accounting and bookkeeping that is required in the scope of services I provide for my small to large account. I definitely recommend Nathan Whitaker.

"After nearly three years working with Pacific Accounting and Business Services, we at Midas Hawaii can say that the team at PABS has our interest top of mind. Even more, the cost for the PABS service is about 50% of what we previously paid for an internal accounting staff. Their team has helped us create new reporting and procedures that led to better management and more profitable operation. Their detailed revenue, COGS and Gross Profit analyses have helped us to make informed decision for operations of our shops."

According to my wife, she has never seen me this relaxed in 45 tax seasons. I attribute it to the services provided by PABS. They have been a life saver.