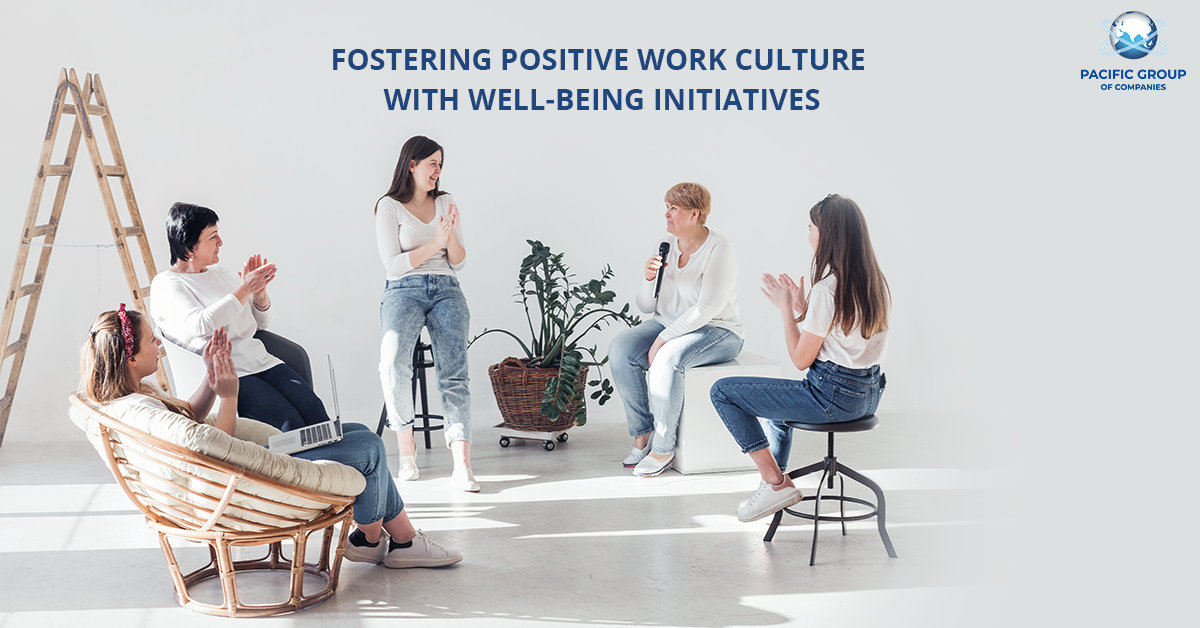 Employee well-being is directly co-related to your workplace culture. Thus, it is crucial to implement several well-being initiatives to promote employee engagement and work-life balance. Such initiatives keep the stress levels of employees under check and help them to stay motivated for excellence. This, in turn, results in organizational success and boosts business growth in the best way.
In this comprehensive guide, you will explore all the key insights and best practices that foster a healthy workplace culture that leads to a balanced employee lifestyle. So, let's dive into the details!
How To Add an Employee Well-Being Initiative to Improve Your Company Culture?
Get Familiarized with The Five Pillars of Employee Well-Being
Social Well-Being
You should always promote collaboration in your workplace environment and create new opportunities for the personnel to work together so that they can build long-lasting relationships with each other.
Mental & Emotional Well-Being
It would help if you created an environment where all the personnel can express themselves safely and get support on all their mental and emotional issues.
Physical well-being
You should support all your employees in making healthy choices for their physical well-being and work on initiatives that can help them achieve it.
Digital Well-Being
You should be able to promote a company culture where you offer technology to aid the employees in their tasks. They should have all the necessary tools and apt training to use them for their work.
Research The Needs of Your Employees
Before moving forward with any well-being program, you need to know about the needs of your workforce. So, it would help if you talked to all your team members to understand their needs for the program.
If there are any concerns about the employee's well-being, you can address them immediately. Moreover, you can survey to understand everything before moving forward with the well-being initiatives.
Leverage The Feedback for Your Program
Once you conduct the survey and other sessions, you will have enough data to understand the needs of your employees and formulate your strategy for the well-being program for your business growth.
You can analyze the data to fill the gaps in your strategy and ameliorate your workplace culture that focuses on work-life balance and other employee well-being aspects.
Everyone feels isolated and demotivated at some time in the work. So, you can introduce some employee motivation and engagement initiatives to make sure that all the members get together and discuss their issues.
Make Experienced Leaders as Role Models
When you decide to make any changes in your workplace culture, all the senior and experienced team members must be on your side and agree with the initiative. You have to make sure that the well-being program highlights the role of the top leadership and their efforts to take care of all the staff members in the organization.
Moreover, with the seniors taking the lead in the program, you will see better employee engagement from all the staff members. They will be encouraged to take part in the program and make it a success.
Define Clear Goals and Communicate Properly
After you have the data, you need to decide the end goals of the initiatives. Whether you are looking to boost the morale and happiness of your workforce or looking to elevate the overall productivity for organizational success, you need to be clear with everything.
Having a clear picture will help you adjust the strategy of the initiatives as you move forward and climb the ladder of success.
Moreover, you have to remember that it is essential that all the members of your company know about the well-being program being conducted at the workplace. So, it is critical to communicate about it across all the channels in your company to make it successful.
Train Your Managers for Support
All the employees will contact your managers in case they need something. So, you must train them to offer support to your workforce and be well-versed in the strategy of the well-being initiative.
Conclusion
Our values and culture are the key determinants of our business growth and excellence. Incorporating strong well-being initiatives is a game-changer for the organization. Not only does it has paved the way to a well-balanced workplace culture, but it has also helped to increase employee motivation. At Pacific Group of Companies, we follow all these essential aspects to create a positive workplace culture that prioritizes our employees' well-being!